This page is dedicated to the celebration and empowerment of young Africans making headway towards their respective fields of interest, & whom I believe and feel from the pit of my soul to be beautiful, courageous and commanding beings and thus worthy of my (and your) focus.  

focus 07 • 20/04/2015
PASSION IS BEAUTY-FUL
  More than just an act of vanity, the social construct of beauty is one which has fascinated humanity for as long as it has existed. The multi-billion dollar industry, as the alluring Khumo Selooa shares in this interview, is in a state of evolution. Getting an insider's insight is definitely something to get excited about.
W O R D S / Bongeka Tsekiso
I'm aiming to excel in my role and leaving a lasting impression of my presence.

– Khumo Selooa

In four words, who is Khumo?
Khumo is adventurous, a care-giver. She's also sassy and ambitious!
What is your general stance on…
The global beauty industry?
The global beauty industry has evolved drastically. Less fake; more realistic. Less skinny models; more of your 'girl next door' types. It's amazing how more and more global beauty brands see the significance of a diverse market with different tastes and likes: if you don't want lipstick, but want the colour stain look, there's colour stain lip gloss as an option.
The beauty industry in general has become more funky, edgy and cool at the same time. For the 'office lady', there's a wide sphere of more personality-like items that are not too reserved, nor too loud.
The local beauty industry?
Our local beauty industry is dominated by Global brands like Revlon and L'Oréal Paris, Avon, Estee Lauder et cetera. However, I love how these global brands encourage brand loyalty through ambassadorship roles appointed to our local roles models. For example: Bonang for Revlon, and Terri Pheto for L'Oréal Paris. Young women feel inspired and motivated, no one is limited to the borders of South Africa. More and more,  global dreams have been ignited!
How has attending  JD Institute of Fashion in London, UK and being a graduate of the London Fashion Shool moulded your understanding of  women's brands and styling?
I'm still cross schooling with JD Campus London doing a 12 months' course in Personal styling, Fashion styling and Styling your brand. I'm scheduled to complete this coming November.
My business partner,
Lesego Dibocho
, is the one that actually convinced me to take up the course. We have a holdings company –
Maestro Holdings (Pty) Ltd
– which currently compromises of two sub-entities:
Audacious Lingerie
imports only the most unique lingerie items,  and re-distributes through online sales and pop-up stalls.
Beauty Maestro
is an image consultancy and styling enterprise. We have a wide spectrum of personal tailored services that range from wardrobe sorting, personal shopping/styling, shoot styling and more.
Visual credibility, personal presence, confidence and non-verbal communication, all achieved by a good image. Key word = appropriate. We'll style you according to your age, height, weight and lifestyle. Beauty Maestro…let your image lead the way.
The purpose of us both taking up the course was to gain INTERNATIONAL accreditation as stylists and image consultants. So many ladies pose as stylists and image consultants yet they do not have the knowledge nor the theoretical background in the field. Being able to dress well does not make you a stylist. Being able to change a car battery does not classify you as a mechanic. For us, its knowing that we offer quality service and added value.
What does your recent appointment as Operations Coordinator for  L'Oréal SA mean for your career's trajectory long term?
Being appointed as the Operations Coordinator for the L'Oréal Professional African Salon Institute felt like a dream come true. There are ONLY 3 institutes in the world: Brazil,  India and South Africa. We are the first of our kind. We train students into becoming certified world-class L'Oréal  professional stylists. We equip them in skills and theoretical knowledge for both Caucation (White, Indian, Brazilian, etc.) hair and Afro texture (African) hair.
Click HERE to visit  L'Oréal Institute South Africa on Facebook.
I was the L'Oréal Campus Ambassador at the University of Pretoria from  2013-2014. For me, landing the Operations Coordinator position felt like hitting the BIG time. This is a well recognised and reputable global company – vast career growth opportunity. It has only been my first month and I've already been granted the opportunity of meeting the L'Oréal Paris HR Committee (Our BIG international bosses!).
Many can go years without experiencing this honour.
My boss, Charmaine Joubert is AMAZING! Her communication and leadership skills are beyond impressive. She is constantly motivating us as a team. I have a wonderful team of colleagues that make waking up every morning delightful.
Long term?… who knows what this could lead to –  but, for now, I'm aiming to excel in my role and leaving a lasting impression of my presence.
What would you say is the 'power of beauty' for women in South Africa?
The power of beauty for South African women lies in our strengths, our hearts, and our willingness to persevere and grow. We are ethnic beauties; the hearts of mother nature; the ones to nurture our nation. We love colour, our tribal prints; we understand our diverse bodies, and acknowledge our traditions. THAT, for me, is beauty.
Your top 3 global beauty trends – appropriated locally –  for 2015 are…
My top 3 global beauty trends?… Well… hehehe, I don't follow trends. But, I can say (through observation) definitely dark lip colour, natural make-up and more hair colour/highlights.
For those aspiring to be beauty industry professionals, what insights can you  share?
To be in the beauty industry you don't have to be a "bombshell". You need to be driven, be a hard worker, understand what is it that you want and have a passion for it. Most importantly: LOOK APPROPRIATE. You are representing your future – girllllll, your future better look good! *snaps fingers*
Which products do you trust to see you through a regular weekday?
I have acne prone skin, so I use Creme Classic products produced by my dermatologist, available at Dis-Chem stores. For make-up, I use either Clinique or Almay foundation and powder products –  this is good for acne prone skin.
My lipstick, eyeliner, mascara, eye shadow et cetera are – literally – all L'Oréal brands (ranging from YSL, Maybeline NewYork and L'Oréal Paris).
To rule out bad body odour, I use Garnier Invisible Cool Anti-Perspirant (another L'Or
é
al product). For my skin,
I LOVE
cocoa tissue oil and
PURITY
's baby aqueous cream. They keep my skin glowing and super hydrated through all the seasons.
What do you do to zone out?
I pray or I cook. I love talking to GOD – we have random chats all the time. I love cooking. Cooking requires creativity and I'm a creative at heart. Otherwise, I sleep. When I can sleep, trust me, I dose away….
The best advice you've ever received was…
The best advice I've ever received was from my grandmother. My mother and only parent is late. I'm the only child, so my grandmother is like the centre of my world.
She told me: "You should never place yourself above others. Stay here on mother earth because if God should humble you and pull you from your high-horse it will HURT." This keeps me humble, and encourages a persona of humility and kindness.
Read more on the L'oréal Professional African Salon Institute
here
!
___________________________________________________________________________
focus 06 • 12/2012
BARS EQUIPPED
Ndumiso Mncwabe and Thami Nhlumayo, two young gentlemen barely in their thirties, have joined forces to transform what was once a mere idea into what is today steadily burgeoning into a beautiful business venture in a market place that is not the most friendliest –  their respective demographics do not make matters any sweeter either. However, regardless of the proverbial 'newbie' icebergs faced, they are most determined to sail right on through to build an enduring legacy. I exchanged some words with them earlier in the year, and this was the result. Sip nice and slow, now. 
 W O R D S / Bongeka Tsekiso
…History will reward you.
________________________________________________________________
Please give a brief synopsis of what Bars Equipped does.
Bars Equipped mobile bars is a "Mobile Bar services" company. We are truly as "mobile" as our name suggests. We offer bar services to functions like umemulo (traditional Zulu custom for the coming of age of a young woman), weddings, private parties and corporate functions. The closest comparison one can give is to a catering company, but we serve alcohol, cocktails and soft drinks instead of food and salads. We create bespoke cocktails and smoothies for any given function in accordance to the theme of said function.
What actuated the idea to start a mobile bar business – and what made you decide to actually action it?
NM: My partner and I have been friends for some years now and we have both worked behind the bar and I  have worked for  one of the Mobile bar services that are in Durban.  I guess for me it was the passion and the love I had for bar-tending that had me interested in starting up my own mobile bar business. I loved every single part of what I was doing behind the bar…well, except for the stock taking [laughs]. But, I seriously saw a gap in the market for a business like this – and to actually grow and be sustainable at the the same time.
Thami had already started the business when  I joined him. At the time that I joined, it was called 031 Bar Services. He was not really executing operations to the best of his ability, and was not exposed to the potential growth opportunities that I believe the business has.
He was doing quite well for someone who was not serious, though. But, I approached him and asked him to join forces with me as I had seen the clientele that needed this service, as well as the amount of business we could potentially secure — and that was the birth of "BarsEquipped."
As young males of colour in business operating in a 'dual economy' milieu, have you faced any 'major' challenges. If so, what approach(es) have you adopted in conquering these?
We have faced major challenges in our 13 months of being a formal business. The main one being finances to actually take the business to the next level as we started this business with our own capital and whatever we have been making from the functions that we have serviced we have reinvested back into the business  to attain more bar units, fridges, glasses, and all the other things we need in which to allow us to fully function and service an event.
We also have  had a hard time in getting actual business, and as a result of being new to the industry, many people who are familiar to what we do are very skeptical of our abilities. So, securing contracts for events has been quite challenging.
We also struggle logistically as we do not have a truck to move our infrastructure to   functions, and we rely on hiring most of the time which in its own right is a challenge because trucks are not always readily available – additionally, trucks are mostly very pricey to hire out.
We currently use Thami's personal vehicle to run errands and other things which can sometimes be really heavy on him as well.
How does Bars Equipped  personalise its services to fit customer profiles?
We customise our services as best as possible to what the client requires on that day. No event is ever the same. We always insist on having a one-on-one meeting with the client before we service their particular event.
The amalgamation of individual ambition has, seemingly begun to blossom into a noteworthy movement. What makes your partnership unique?
Well, with us being friends for some years now, I think we understand each other and what we like – and seemingly we like the same things. We  have very high standards that we like to maintain in anything we do in our daily lives.
That translates into the business because we understand that the client is the most important entity, and if we deliver to the best of our abilities we will not experience any problems as a result.
Quality is key in all we do, and we can never afford to sleep on this rule with the clientele we service.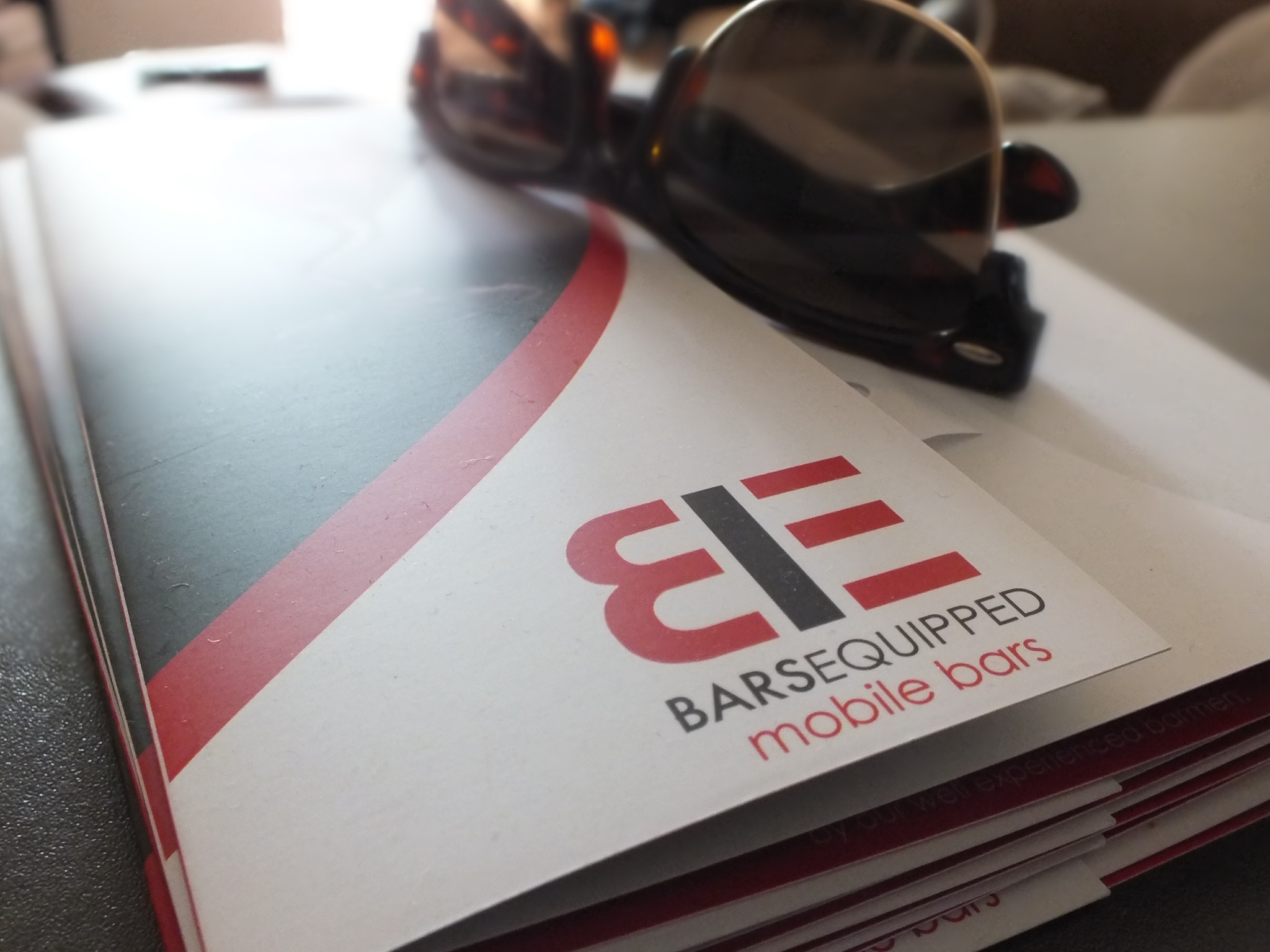 What is your premier serving rule?
History Will Reward You — this means that whatever we do now will definitely pay off in the future. We are not in this industry to fall by the way side and be one of those businesses that nearly made it. We understand the challenges that are ahead of us and we are ready for them.
Where do you wish to take Bars Equipped within the coming decade?
We want to be nationwide and hopefully the SADC region.
Do you have any amber lights you would like to wave about to other aspiring SME venturists?
They need to learn to be disenfranchised. A business needs ones' personal touch, and we as the youth of today find the easy way out in wanting land tender deals which are unsustainable and thus find ourselves being slaves to a system that  dictates how we should conduct business.
Find a love for what you want to do and understand that nothing will prosper overnight and as much as it is about making money at the end of the day, do not let making money drive your ambitions. The drive should be fueled by wanting to create a formidable business model which, when people speak of your business, will be spoken of highly all the time. The money will be the reward – the fruits of your labour.
What have been your business' highlights thus far?
Having a functioning business is a highlight. It highlights that we're on the right track so to speak. I mean we did visualise the birth of a business, but the reality of it being sustainable was always questionable. But, we are now a sustainable business, and we love every minute of it – even with the accompanying challenges. This journey is an amazing one.The other highlight which stands out is being the only Black-owned service provider at the COP17 which took place last year here in Durban. We got to service many clients from abroad. Under our client list, we had the German Embassy, Danish Embassy, British Council, the World Bank, the United Nations, the Worldwide Fund for Nature (WWF), and other big names which opened our eyes to international clientele which was really amazing.
We have also had the opportunity too work with Welile Caters which has really been a wonderful experience as she has certainly added a lot into our businesses growth. She has referred us to a lot of her clients who have required our services.
We are currently looking forward to a very busy July as we will be servicing our first marquee and three picnic sites at the Vodacom Durban July this year which is a huge milestone for Bars Equipped when measured against 2011 where we only supplies a picnic site with only two barmen in service. We are truly blessed in this regard, and look forward to all these services.
How would you like Bars Equipped to be remembered?
We definitely would like to be remembered for going the extra mile to satisfy the needs of our clients, delivering services every single time with a vibrant staff who live to make the customer's experience a great one every time they visit the bar. People need to always remember that the standards at Bars Equipped will never be lowered.
We understand the challenges that are ahead of us and we are ready for them.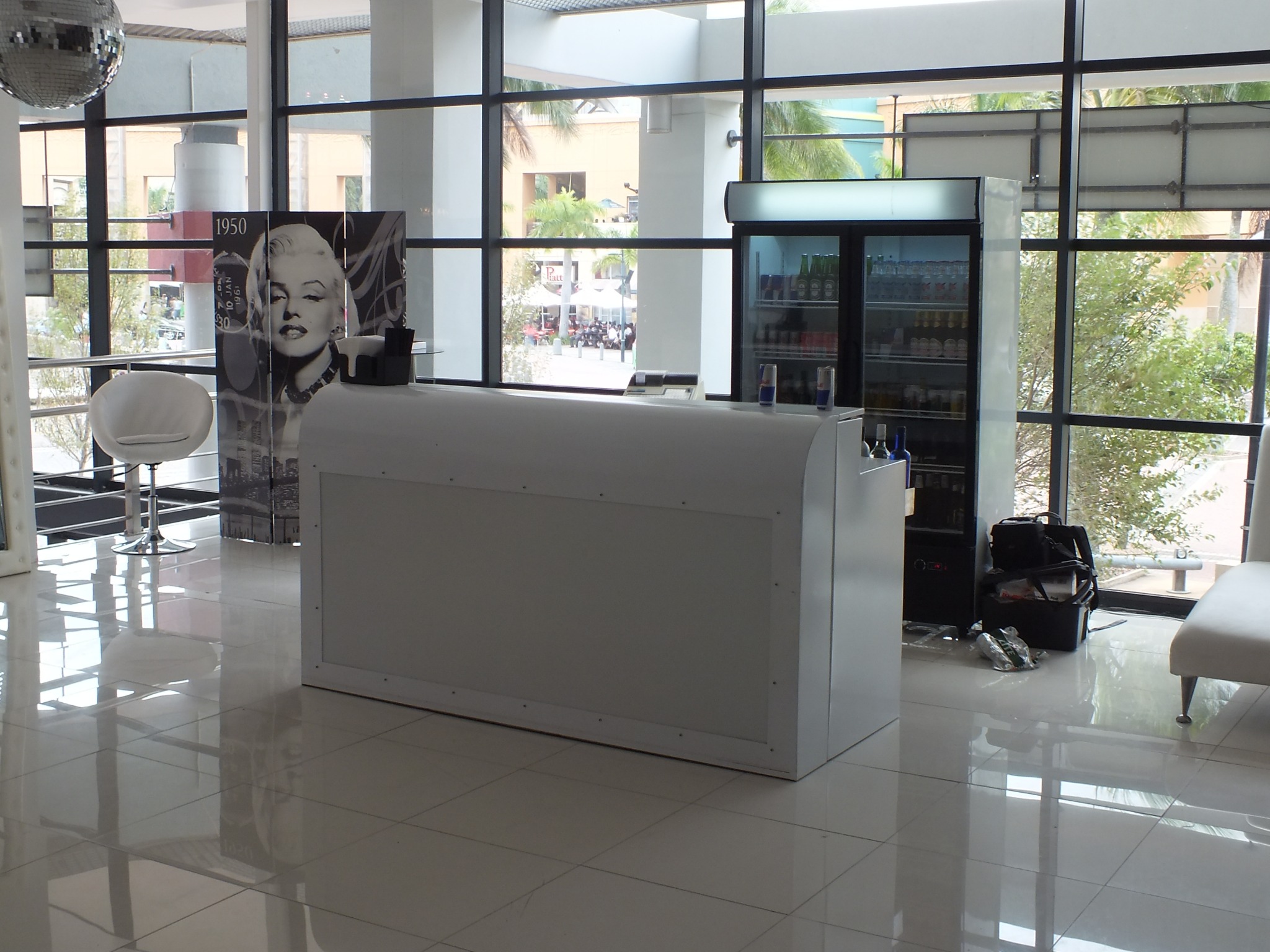 ________________________________________________________
focus 05 • 08.10.2012
NOMZAMO MBATHA
∞
"Business is business, you must keep it

professional and personal feelings must be put

aside…but hey, I think I have enough charm to

win them over."
[Words: Bongeka Tsekiso]
First things first, mazel tov on making top 3 out of thousands of hopefuls. Run us through the motions of being taken under the wing of MTV Base.
Thank you so much. The journey throughout the competition has really been for me, a rollercoaster ride. It was not smooth sailing at all, especially with the fact that I have never done anything TV related so I was very green when it came to a lot of things. Seeing myself for the first time on a TV screen was just a horrendous experience (laughs) .
I remember thinking to myself "who is this monkey?"
But I suppose it was also a mixture of pressure and the competitive spirit amongst the other contestants that made me more sensitive.
Nonetheless, the good outweighed the bad in the sense that I got to learn so much about myself and each lesson was a learning curve. But most of all, I just had so so so much fun.
What, personally, have the past two months since the auditions meant to you?
There are not many words that come to mind but the word "humbling." I am a spiritual person and a believer so every single moment that I have experienced in the past two months has just been a true manifestation of God's purpose in my life.
I am mostly humbled by getting this far, humbled by the overwhelming love and support from my city, family and friends and humbled by God. I am so much wiser, stronger and more confident than before, I see everything in a different light. All in all, there has been an immense amount of personal growth.
With music and lifestyle being focal points of the MTV brand, how will you juxtapose your own grounding and personality with the already established identity of MTV – in the global context?
Anyone who knows me knows my passion for music and lifestyle. Growing up, my friends would ask: "Nomzamo, which song don't you know?!", and feeling like a cool kid, I would just smile and feel a tad 'victorious' (for lack of a better word). I am forever in-the-know about who's who not only in the entertainment industry but also in a global sense.
So, this job won't be far off from the person that I am at all. Perhaps the only thing that might be a challenge is interacting with arrogant celebrities or individuals simply because I cannot relate to people like that. But, at the end of the day this is a job. Business is business, you must keep it professional and personal feelings must be put aside…but hey, I think I have enough charm to win them over (laughs)
Which MTV VJ has stood out most for you, and what would you emulate about them?
Definitely Trevor Nelson and Sway. I absolutely love their presenting and interviewing styles. When they conduct interviews with celebrities, you (the viewer) would think that they are friends, simply because they exude such confidence and relatability. They know how to get their guests to speak and open up about things that they haven't said to any other reporter. That, for me, is very admirable. They almost are the male versions of Oprah – without the crying guest of course.
 If life was a music video, which would it be for you – and why?
Wow, that's a tough one.
I think it would be Elton John's The Circle of Life…Tell me of one person, when they were a kid (in my case to this day) who did not get chills when that song played at the beginning of The Lion King movie. Elton John is not one of my favourite musicians, but the song speaks of birth, growth, death and rebirth. It's just really inspiring.
Why should Africa vote for you?
Africa should vote for me because, it's my time and this is God's time for my life. I'm not good at these "boast about yourself" questions so I'll do my best. So I'll just tell you who Nomzamo is.
Nomzamo is a humble, authentic, genuine individual who's full of life and has a heart for people, a passion for life and music and a hard worker who knows what she wants in life and is driven to achieve all that it has to give. I am relatable and ready to infiltrate into other African countries and the world, represent my country and my city. Like my success is not my own, people who have grown to love me also feel a sense of entitlement to it as well. People who know me and have been watching the show all say the same thing, that I am myself and have altered nothing. Most of all, I am ready. Steve Jobs quoted in his speech at Stanford University a quote that he had also seen somewhere; it said "Stay foolish, Stay hungry."
And to wrap it up, what's the one word that should pop up in people's minds when they think of you?…
Infectious or "Her laugh" (laughs)
Nomzamo is on Twitter! Follow her @NomzamoMbatha
______________________________________________________________________________
focus04 • 25.07.2011
NKULULEKO LEGEND MANQELE:
LEGEND IN TRAINING
∞
Born and bred in South Africa's playground, Durban, and now etching his name on arguably one of the most cut throat industries in Johannesburg at the tender age of just twenty-two, Nkululeko Legend Manqele is well on his way to becoming the greatest this country has yet known. Equipped with an eagerness to work seldom present  among his peers, he seems to know exactly where he's headed. Forward and Up.
[Words: Bongeka Tsekiso]
Hold your own, Know your name, and go your own way. – Nkululeko Legend Manqele.
Q: You did Dramatic Arts as a focus subject in High School. Has producing shows as opposed to being a performer always been of interest to you? 
Performing will always have a place in my heart, but creating shows is as exhilarating. And in a world where one has to create a financially stable life, I think it's good to know the ins and outs of this industry. Versatility is a very important tool to have.
Q: How does a Durban boy make it in Jozi and get the opportunity of working with Urban Brew?
Hahahahaha! Wow, make it? I'm far from that…it's a very long story that I keep to myself (nothing dodgy), but to answer your question briefly, I have been fortunate enough to be able to keep the focus on my dreams; it is without a doubt the key to all the roads I will travel. Urban Brew Studios is the biggest production house in Africa and my mission was to get in no matter what, but how it happened was just pure luck. It had been three days since my move to Johannesburg, and I called Massimo who worked at UBS at the time asking him to sit in during one of his shows. He said yes, and the next day I was there. It was my birthday that day (12 May). I bumped into the Head Of Production, he looked at me and then offered me a presenting job just like that! But the SABC didn't think I was ready to present a show about HIV/AIDS, so instead I was given a job as a production assistant at YoTV. I always say I was born to be in this industry…The 12th of May, I was hired at UBS.
Q: Is there anything you've felt you were misled about with regards to the entertainment industry? – and has your 'virginal' perception/perspective of it changed since starting out?
Dude!! It is a very different industry! That I will not lie about, we as the South African Media are still in a transitional period where you find yourself working with people who where in the beginning stages of this industry, thus making it very hard for a young person with a very different lifestyle and very different creative references, I really thought this industry would accept anything new but it's the complete opposite! You have to fight almost every single day to get your ideas across! It's even harder when you're my age (22).
Q: Who would you say are the top three young (
Neo Ntlatleng. He plays Skhalo on Zone14. He has really done it for me. He has a branding company that is doing very well, and he also directs and makes films. (I really don't know anyone else except the one that I've mentioned. )
Q: Your first name is Nkululeko, a Zulu word for 'Freedom'. How free do you feel to fully and authentically express yourself on the job?
I've always loved the meaning of my name. I'm naturally a free spirit about almost everything. I don't really think my name has anything to do with me being free – in fact what it does is remind me of the struggle at the best of times.
Q: Who is 'Legend' and how did that all come about?
This is the name that has been kept hidden from a lot of people. My late grandmother gave this name to me in secrecy – it only surfaced once she passed away, and I have recently put it in my I.D book as an official name.
Q: What three items/philosophies do you feel all young men should never step out into the world without?
Hold your own! Know your name! And go your own way.
Q: In a perfect world… 
I would be in New York Chilling with Jay-Z and Oprah.
Q: In XXVIII (28) hours…
I might sign a major contract with a new reality show.
Q: Your new show, SoweTop10 on Soweto TV (Channel 150). What is it all about? Give us a synopsis.
For me, that is really where I think I can learn as a producer. But, the show is really about the latest music videos both local and international, threaded by Selimathunzi Presenter search Runner up, Lawrence Maleka. The links to the music videos are treated like how Street Journal was shot back in the day.
AT URBAN BREW STUDIOS ON THE SET OF CRIB NOTES.
Q: If you could fast forward 10 years from now, what would you see yourself doing?
I see myself receiving an Oscar for best Actor in a film.
Quick Expressions:
i)      Lighting or sound? Lighting 
ii)      Script or impromptu? Script
iii)       Voice or face? Face
iv)      On screen or behind the scenes? On screen
v)      Field location or studio? Location
Q: What's your winning philosophy? 
Hold your own, Know your name and go your own way.
Q: The South African media is… 
still in a transitional period
Q: Word of advice to aspiring Producers etc – in one sentence.
Hold your own, Know your name and go your own way.
Manqele has also been involved in the production of Live, and is currently working on Hype TV. Keep a look out for this! You can also follow him on Twitter.
___________________________________________________________________________________
focus03 • 13.06.2011
NEO MOFOKENG:
THE GODDESS
∞
The way I met this wonderful young woman isn't something I'd recall as 'eventful' since it happened over Twitter, but in a very strange (in a positive sense) way, something tells me I've met her before, numerous times in a past-life maybe?? – something bigger than 'eventful'. As one of the four reigning faces to make the Elle and Woolworths' Fresh Faces of South Africa 2011 competition cut which took place during the last quarter of 2010, her dreams of becoming a professional model are steadily coming to fruition. See her online portfolio reel here.
[Words: Bongeka Tsekiso]
I tend to take rejection personally. But, I'm slowly learning to have a thicker skin  and move past rejection. I don't think I can go far if I'm always feeling sorry for myself – Neo Mofokeng
Q: One word that describes the way you see the world.
Chaotic (overwhelmingly so)
Q: What does modelling allow you to do (or become) that ordinary life does not?
Modelling allows me to escape into my own world. You could say I have my very own  "Alice in Wonderland"  experience, where I get to play dress up and the shy, timid Neo fades away.
Q: You entered the Elle and Woolworths 'New Faces' competition last year and  made front cover with the winner, Alexandra Robertshaw and the other two semi-finalists this year on Elle Magazine's 15 Birthday issue (April, 2011).  Run us through this experience from the moment you filled in the entry form to the day of  the photo-shoot.
Ah! The September 2010 issue. When I bought the magazine it was at a time when I had mixed  feelings about modelling, and (was) not really sure if I should continue pursuing it. So when I saw the  competition, my first thought to myself was, "if this doesn't materialize in any shape or form I'm  putting this dream to bed." After sending through my application, I decided not have any  expectations (just so I could keep my sanity). After a couple of weeks I got a call from Elle telling me I had made the top 12 finalists. I was  actually confused for a good minute during that phone call 'cause I had forgotten that I had entered. As part of the top 12 finalists, I had the opportunity to go to Cape Town, and have a photo shoot for  the January 2011 issue. During the photo shoot we were judged according to our ability to hold a  conversation with the team on set and how well we did interviews. I suppose our social skills  wee being "tested".  Soon after that, the finalists were cut down from 12 to 8. Initially, the cover was only for the winner, but the Universe had other plans and was I fortunate enough to be given the opportunity to feature on the cover of the April issue with the winner and  two other girls. The whole experience was humbling….it is the most humbling experience when someone believes  in you and sees the potential that no-one else sees.
When being interviewed, I had said that I was always skeptical of the modelling industry, and for a  very long time my fear of being "victimised" kept me from going out there and making my dream a  reality. Through this experience I have learnt to let go of my fears and go out in the world and claim  my place – whether it's in the modelling industry or in the corporate industry – and not be limited by my fears.
Q: My idol is
[…has to be…] Naomi Campbell (I know some people are thinking how  cliche!) because […but…] I think she is a force to be reckoned with in fashion, and she is one of  the few models that can claim the title of being a super model.
Q: What challenges have you faced whilst pursuing your modelling career?
My biggest challenge in modelling has been dealing with rejection. I'm more vulnerable than most people think, so I tend to take rejection personally. But, I'm slowly learning to have a thicker skin  and move past rejection. I don't think I can go far if I'm always feeling sorry for myself.
Q: What part of your body do you consider 'bankable' and why?
I think my legs are bankable… 🙂 "legs for days".
Q: When you look into the camera (or away from it) on set, what runs through  your mind – if anything at all?
The first thing I always tell myself on set is, "go with the flow and DON'T  think too much about what you're doing."
Q: I believe in…
turning your dreams into a reality (although it isn't easy, but it can be  done!).
Q: What have you learned about the modelling/fashion world over the past three  months?
WOW!!!!! I've learnt a lot. but the most valuable lessons have been the personal  lessons…I've learnt that confidence in yourself is key and if you don't have it fake it 'til you do have it.
Q: What are your other interests besides modelling?
Politics has to be my other  interest, it's interesting to see how power drives people, and how it  can also corrupt the very same people who claim to represent the interests of the general masses.
Q: Who is your favourite South African designer and why?
There's quite a few, but  my personal favourite has to be David Tlale. I love how his thinking isn't  as conventional as most designers and he translates that very well in his creations.
Q: Your first question to Anna Wintour would be…
"What drives you?"
Q: What makes a good model in your opinion?
Hmmm, that's difficult to say. There's  no one set feature that defines a good model in my own opinion.
Q: What item do you never leave at home wherever you go – besides a cellphone?
I never leave without my lip-gloss and eye liner.
Q: The human experience is filled with doubts and fears…
Q: One word to aspiring models
Believe.
Q: What's the first section you go to when reading a magazine?
Fashion section **hides**
Q: I know
I am loved.
Q: The perfect picnic basket would have which four snacks/foods?
Strawberry juice 🙂 ; slices of pineapple and watermelon; milk tart (my absolute favourite), and
chilli biltong.
Q: In a perfect world
we'd all let go of our fears and not worry about what other people
think of us.
The winner was Alexandra Robertshaw (17) [standing]. Beautiful girls! Follow Neo on
Twitter
.
____________________________________________________________
focus02 • 30.05.2011
SILO DIMBA:
The Movie
∞
Student at AFDA, the leading Film school in the country based in the Cape Town, Silo Dimba is one of this country's budding Cinematographers in training.Stayela, as he is known by family and close friends is undoubtedly living the (overwhelming) life and is a sleep-deprived night closer to living his dreams – success knows no rest. Take a minute and a couple of seconds to view this masterpiece of a trailer – a film he and his team have been working on over the past Semester, then check out the interview below. Here is Twisted Guidance.
[Words: Bongeka Tsekiso]
The Macbook's track-pad  turns me on – Silo Dimba
IndigoXXVIII: Who is Silo?
A kid born and bred in Durban. Born kwaMashu. I grew up e-Avoca Hills. I am crazy about  technology, love the arts and appreciate life!
IndigoXXVIII: Run us through a typical morning in your life
Whoah! Do you want the 'I'm busy' morning or the 'I'm free the whole day' morning? I'll give you both though. Well, when I have nothing to do, I'm lazing around, watching movies and eating phalishi  [ isiZulu: porridge ]! Lol. ON a busy morning…Geez, I probably would've gotten up 4 hours earlier with no phalishi, coffee and then gone off to school or work!
IndigoXXVIII: As a student at AFDA, what have the biggest lessons been over the past two  and a half years for you?
Wow man, it's definitely 'hard work will get you places'. I've seen a few people come and go  because of their laid back attitudes that they carry around at school and (the) focus they have in the club, if  that makes any sense.
IndigoXXVIII: The emotion in the city of Cape Town versus that in the city of Durban is?
The emotion? Well I'd have to say that mother city is laid back and it's all about chilled vibes , it's a city that  allows one to express who they are not only through personality but also through personal style. Then Durban. The home town. I love it, but I just feel that I've been there for way too long, and there's  always a looming cloud of judgment. But that's just me, I still love it though.
IndigoXXVIII: What does your filming equipment mean to you?
I should emphasise the fact that I don't own filming equipment, but when I do hire equipment, the equipment you hire for each shoot is based purely on how you feel the equipment will allow you to do your job successfully and make it look smashing, from the lenses to the camera body and the lighting, et cetera.
IndigoXXVIII: You also produce music – when did this begin?
I think I was about 14, but it's been along road in that department and I think it's still a long way to  go. I plan on some time in my life focusing on that part of media!! 🙂
IndigoXXVIII: Your pseudonym, Stayela represents?…
To tell you the truth, it's a childhood nickname I hated. But I guess it grew on me! And when I  actually took it up, it was the birth of the go-getter and the dream chaser.
IndigoXXVIII: What's the one perception about you that you wish you could correct?
None. 99% of time I don't care what most peoples perceptions are 🙂
IndigoXXVIII:
In XXVIII days I'll probably be in Durban 🙂
IndigoXXVIII: Dream world…
A bag, a camera, travelers cheques, and an open road.
IndigoXXVIII: What in your opinion is the hottest musician right now in South Africa?
It's my band Lyrikal Mind! Lol nah, honestly speaking, I've been sooo busy with trying to help grow the company I work for (don't party tv), that I don't really know what's happening with music both  locally and abroad. But, with that said, Slikour is at the top in my eyes. You could swear there's a  bit of his soul in each song he makes. And closely running behind is AKA. Forget the hype and alla  that, that man is a great performer.
IndigoXXVIII: What are your top 3 films of all time?
Yho, that's a hard que for me! Because for me every film I watch, has something I love about it…But since you're forcing me to tell you…
3. The Lion King (killer, the only movie I know word for word)
2. The Dark Knight (brilliant story, performance and director)
And number 1 for me has to be INCEPTION ( I have the original soundtrack on my phone, its a  deep love) Christopher Nolan is amazing!
IndigoXXVIII: Mac book or iPad – why?
Macbook Pro 15″ 8gb ram, 2.4ghz, i7. A beast for editing. I looooove editing and my editing suit of choice is Final Cut Pro which runs on Mac, and I hate editing with a mouse. The Macbook's track-pad  turns me on! But I also want an iPad, any 3G model! They're just sooo sexy!
IndigoXXVIII: What's your favorite thing about yourself?
The Passion I have for my craft as well as the skill set I've built for it. It's something I've learnt to be  super grateful for, because with the long hours that come with the job, I wake up the next day tired, grumpy and ready to do it again! I love that about myself!
IndigoXXVIII: Light and emotion…
Yoh, don't get me started! As a Cinematographer, you need to learn how to paint with light.  Each project needs careful thought about how you plan on using light to tell the story which ties in  closely to emotion! Whether you want the shadows to be as black as night to create mystery  around a set, or a character, or you try recreate a warmly lit (orange candle like light) romantic  dining scene. I often walk around, looking at how light reacts in certain situations, and wonder how  I would recreate that if I needed to capture that moment for a film. Light is beautiful to me!
IndigoXXVIII: When going on a long drive/road trip, what's the one album you cannot go without?
Michael Bublé's. Call me Irresponsible #loveit
IndigoXXVIII: Life is not… 
About the problems. It's about YOUR solutions!
IndigoXXVIII: What makes the perfect frame – in whichever context?
Hmmm…For me I'd say great actors! I love the feeling of removing myself from my eyepiece, grinning and thinking: "that's the money shot!"
IndigoXXVIII: What's your advice to aspiring cinematographers like yourself?
It's a lot of work, I mean sh*t loads of it. Prepare to be on standby in the middle of a township at 2 in the morning, holding cold ass metal equipment – hard! But just do the hard work and do it with a smile for free – for a while! It pays off at the end! I'm still working for free though 🙂
Get connected with Silo Dimba via Twitter and/or ReverbNation
__________________________________________________________________________
focus01 • 16.05.2011
DJ LUO:
THE SOUL 
∞
As the very first CU on IndigoXXVIII, this entertainer is well worthy of the first-face title. I got to know him first as 'that loony guy at the LXG event' to 'that midnight marauder in search of musical inspiration – always with a drink in at hand and a pair of dope skullcandy's who lived next door' (a mouthful, I know! haha) in my first year at Rhodes University. Yet now, I know him as Tendai Luwo, the aspirant entertainer with a mighty good head on all three of his shoulders. Born in Bulawayo, Zimbabwe and now a Jo'burg-er, his brand is well on its way to becoming a stellar one. Watch the come up!
W O R D S / Bongeka Tsekiso
If you brand yourself right, nothing can stop you. – dj Luo
Your alias, 'dj luo', is derived from your surname, Luwo. Why did you choose 'dj luo' AND How do you separate Tendai Luwo from dj Luo?
I've had at least 4 aliases/ stage names over the years including "dj hoe" when I was 13, but Dj Luo came and stuck because I felt I needed something somewhat mature and a name that wouldnt put me in a box career wise. I can still remove the "Dj" part and the Luo name will still be a suitable brand name no matter when or where I use it.
What attitude do you characterize your music as being composed of? and what attitude/mood is it meant to evoke in your listeners?
Soul, soul and more soul. When I work on a song I want the listener to feel what I'm feeling or felt at the time of making it, but be able to relate in such a manner that they can associate the message of the song with a personal experience.
If you had to choose between being a radio dj and producer, which would you move more towards?
Wow… Thats not fair!! I think for now I'll say radio. I've come a long way as a producer but I'm still trying to establish myself and grow as a radio dj.
What's your formula for a dope house beat?
I actually don't have a formula. Sometimes i wake up at 3am and make a song and finish it in 2hours, other times it takes 4months, like my first single Her Eyes Go Soo Deep. The instrumental took about 2 years, and the vocals another 2 or 3 months. but the Afro-pella remix took me 30minutes.. The concept came to me in the middle of a shower. The sound of the my feet shuffling in the bath gave me an idea for the percussion and I just ran with it.
What's that one album you can never go on a long drive without?
Hmmm, I'd have to say Dj QT – Quantized Mix Vol. 2, LOVE IT!!!
Besides music, what else interests you?
I write a lot of poetry and I read books as much as I can. I recently learnt how to cook, so I'm always in the kitchen.
what gigs have you been involved in the past three years – and which has been the most memorable?
3 years?! Too many to mention. But New Years 2009 I was the headline act at Kudu Bar in Bulawayo, Zimbabwe. Then just recently I performed at the Monash Beerfest which was crazy. But I'll never forget my first set ever. I played to a crowd of 4 people, 7 if we include the club staff. But we all enjoyed every minute!
In a perfect world…
there would b no poverty. We would all have just enough to get us by.
Where do you see your brand/music going within the next 7 years?
I really want to get my brand out there. I want the "Luo" brand to be instantly recognizable, but in 7 years I'd like to step back from the fore front and do more corporate work within the media and entertainment industry.
Do you have any last minute advice to aspiring radio djs/hosts and music producers?
Don't Give Up. Keep Pushing. But always push a 100% product. Know how to work the game. Don't beg to be put on by big dj's/ producers, but emulate their path to success. If you brand yourself right, nothing can stop you.
check out a video recorded at Club Equilibrium in Grahamstown.
Dj luo has been very busy this year, pushing various soulful missions in the form of his weekly The CrackHouse mixes which are released and available for free download on both Twitter and Soundcloud. Visit his website here  for more deets on other movements, and follow him on Twitter for real-time updates! Alternatively, check out his Soundcloud page where you can access all his latest music. Ciao 'til next time!
___________________________________________________________________